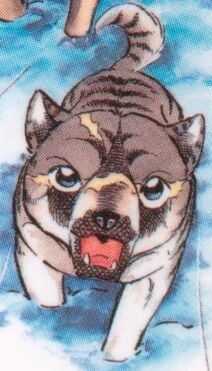 Yamabiko is an official character created by Yoshihiro Takahashi. He appears in GDWO.
Ginga Densetsu Weed: Orion
Edit
Yamabiko is the son of the Kurohabaki clan's leader, Kurohabaki Teremune. He is the younger son and he is also Teremune's heir.
Originally, Yamabikos big brother Kurohabaki Masamune was supposed to be Teremune's heir, but when Yamabiko was born, Teremune decided to make him his heir. Masamune was furious at this and began to act dangerously, and this is when Teremune sent Kojurou to take Yamabiko away to Shikoku, far away from his brother. On the journey Yamabiko makes friends with Orion, who saves him from assassins sent by Masamune.
Later in Ehime, Yamabiko gets himself into a fight with Sirius who is travelling with Kamakiri's sons. After the battle Yamabiko joins Orion's forces and goes back to Honshu.
In the final battle Masamune tries to kill Yamabiko. He is severely injured, but he survives.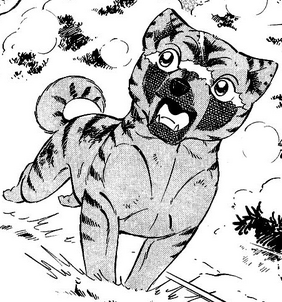 Yamabiko

Pronounced:

Ya-Mah-Bee-Coh

In Japanese:

山彦

Meaning:

Mountain Echo

Breed:

Kai Ken

Family and friends:

Orion, Kurohabaki Teremune, Kurohabaki Masamune, Kojurou, Amon, Sirius

Colouring:

Grey Brindle

Eye Colour:

Blue

Age:

Roughly 6 months

Status:

Alive
Ad blocker interference detected!
Wikia is a free-to-use site that makes money from advertising. We have a modified experience for viewers using ad blockers

Wikia is not accessible if you've made further modifications. Remove the custom ad blocker rule(s) and the page will load as expected.