Suruki is Sara's mate and the father of Oki,Amy,Himiko, Edna, Ozzy, Edward, Edelle, and Edwina. He was first seen in Shikoku along with Kyra(Benizakura's daughter) and Rikun(Musashi's son) It is unknown who his parents are or if he even has any other relatives.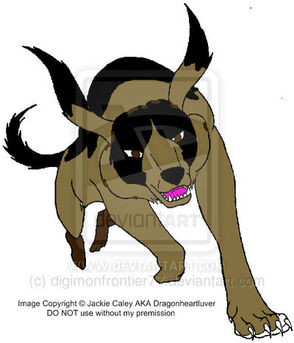 Suruki

Breed

Saluki

Affiliation

Ohu

Status

Alive

Family or owners

Akatora and Minazuki (Parents-in-law); Jane, Alary, Neira, Tiana, Kazetora (Brother and Sisters-in-law); Kyrina (Sister-in-law); Amy, Himiko, Oki, Edna,Edelle,and Edwina(children);Pyrotora ,Kai and Tim (Nephews);Chutora, Kurotora, Uzuki, Hazuki, Kisaragi, Bill, Hakuro (Uncles-in-Law); Tony, Kagetora, Harutora, Nobutora, Bill and Chutora's pups (Cousins-In-Law)

Mate

Name Meaning
"bell wood", "bell tree" or "bud tree".
Ad blocker interference detected!
Wikia is a free-to-use site that makes money from advertising. We have a modified experience for viewers using ad blockers

Wikia is not accessible if you've made further modifications. Remove the custom ad blocker rule(s) and the page will load as expected.