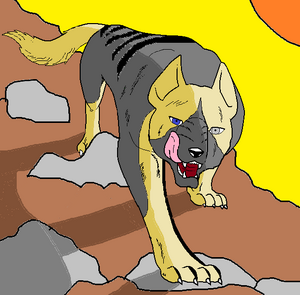 Loka

Breed

Unknown

Affiliation

Russian Army

Status

Alive

First Appearance

Ohu Game Ch.12 PT2

Last appearance

Unknown
Loka is one of the prisoners, Along with Conner, Sheva, Drew,Ogr, and Rajan when Weed's substitute was tossed in with them. He made a simple intro to him and offered him into the meal, which he refused. His role is minor like much of the other prisoners.
Ad blocker interference detected!
Wikia is a free-to-use site that makes money from advertising. We have a modified experience for viewers using ad blockers

Wikia is not accessible if you've made further modifications. Remove the custom ad blocker rule(s) and the page will load as expected.