Welcome to the Ginga Fan Wiki!
Edit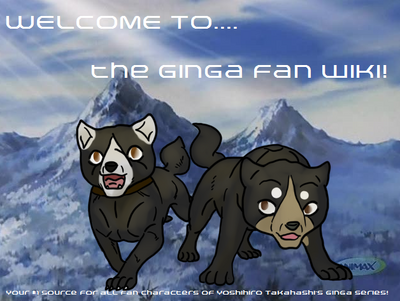 Welcome to the Ginga Fan Wiki! Your #1 source for all fan characters of Yoshihiro Takahashi's Ginga Series! Enjoy your stay!
Official Character rules
Edit
Official characters are allowed! They each have their own pages her on the Ginga Fan Wiki. However, you may see things that are not canon, such as Gin having a mate other than Sakura. There may also be occasional mpreg, yaoi/yuri, and the like so please refrain from looking if you are not into that sort of thing! Thank you for reading!
Ad blocker interference detected!
Wikia is a free-to-use site that makes money from advertising. We have a modified experience for viewers using ad blockers

Wikia is not accessible if you've made further modifications. Remove the custom ad blocker rule(s) and the page will load as expected.