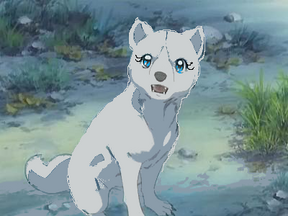 Belka is one of Iain's and Kaitlin's children. She is the only pup who has completely white fur. Everyone is still puzzled by that, but Gin and Kichi believe that it could be from Yamabuki (Belka's great great great grandmother), Sakura (Belka's great grandmother) or Kichi himself (Belka's great great uncle).
Ad blocker interference detected!
Wikia is a free-to-use site that makes money from advertising. We have a modified experience for viewers using ad blockers

Wikia is not accessible if you've made further modifications. Remove the custom ad blocker rule(s) and the page will load as expected.