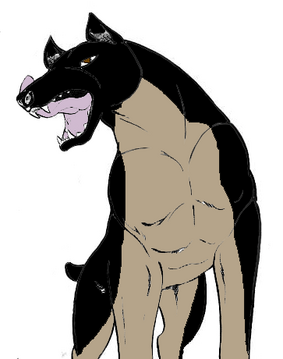 Arian is the son of Bill and Chutora and brother of Wendy and Maria.
Arian

Breed

Doberman/Kai Ken Mix

Affiliation

Ohu

Status

Alive

Family or owners

Bill and Chutora (Parents) Sam (Uncle); Wendy and Maria (Siblings); Churin, Dai, Chako (Half-Siblings); Akatora,Kurotora (Uncle)
Half-siblings: Churin, Dai, and Choko
Ad blocker interference detected!
Wikia is a free-to-use site that makes money from advertising. We have a modified experience for viewers using ad blockers

Wikia is not accessible if you've made further modifications. Remove the custom ad blocker rule(s) and the page will load as expected.